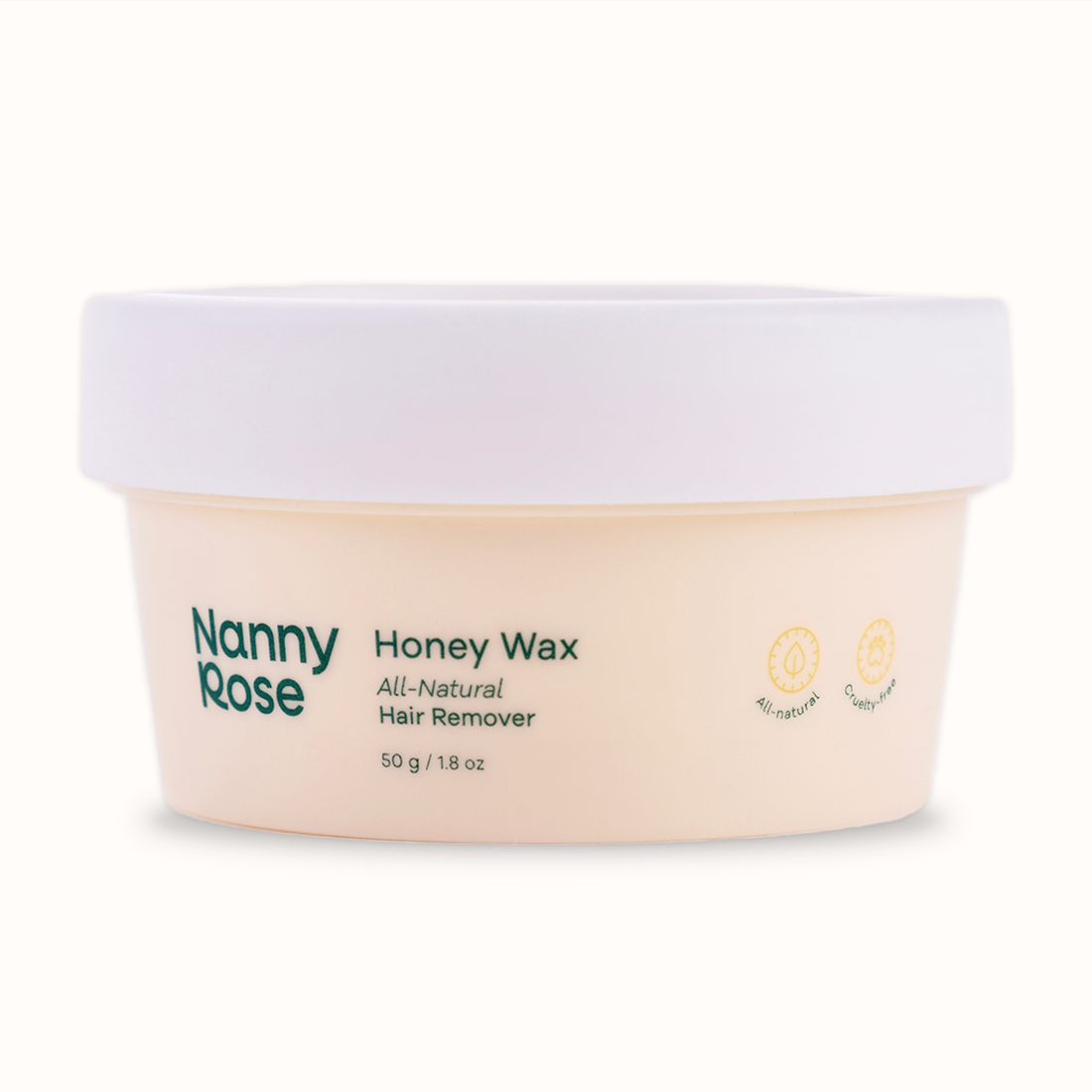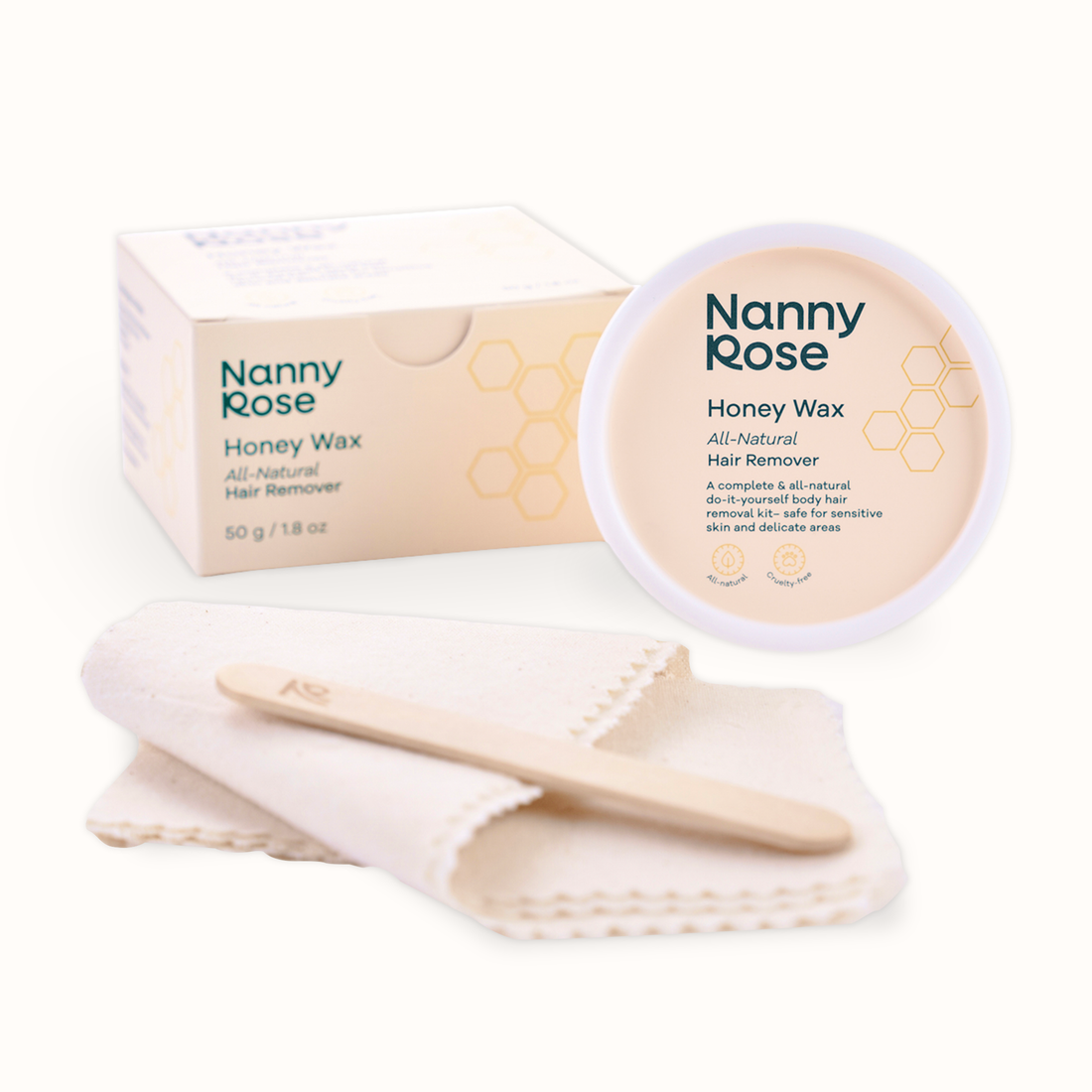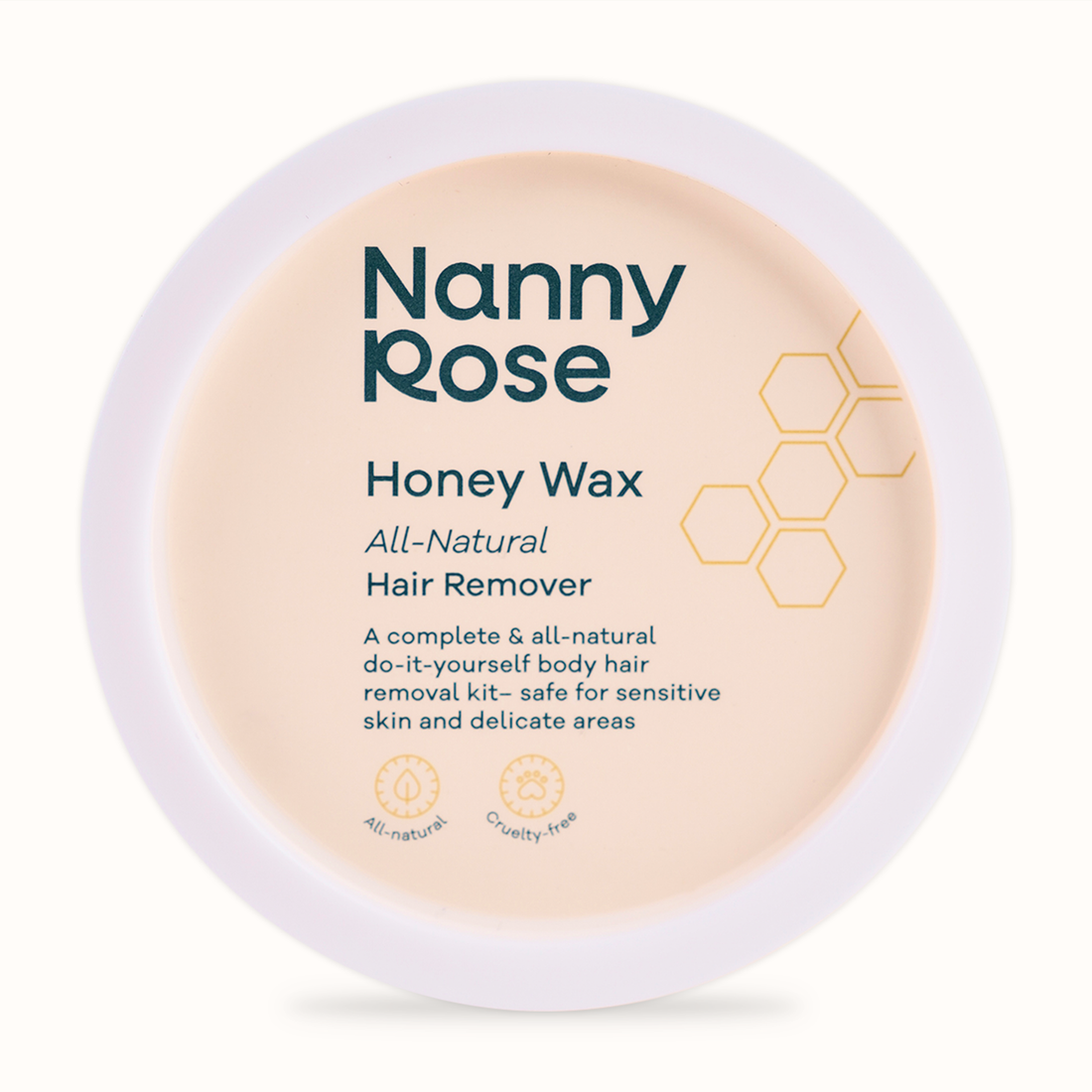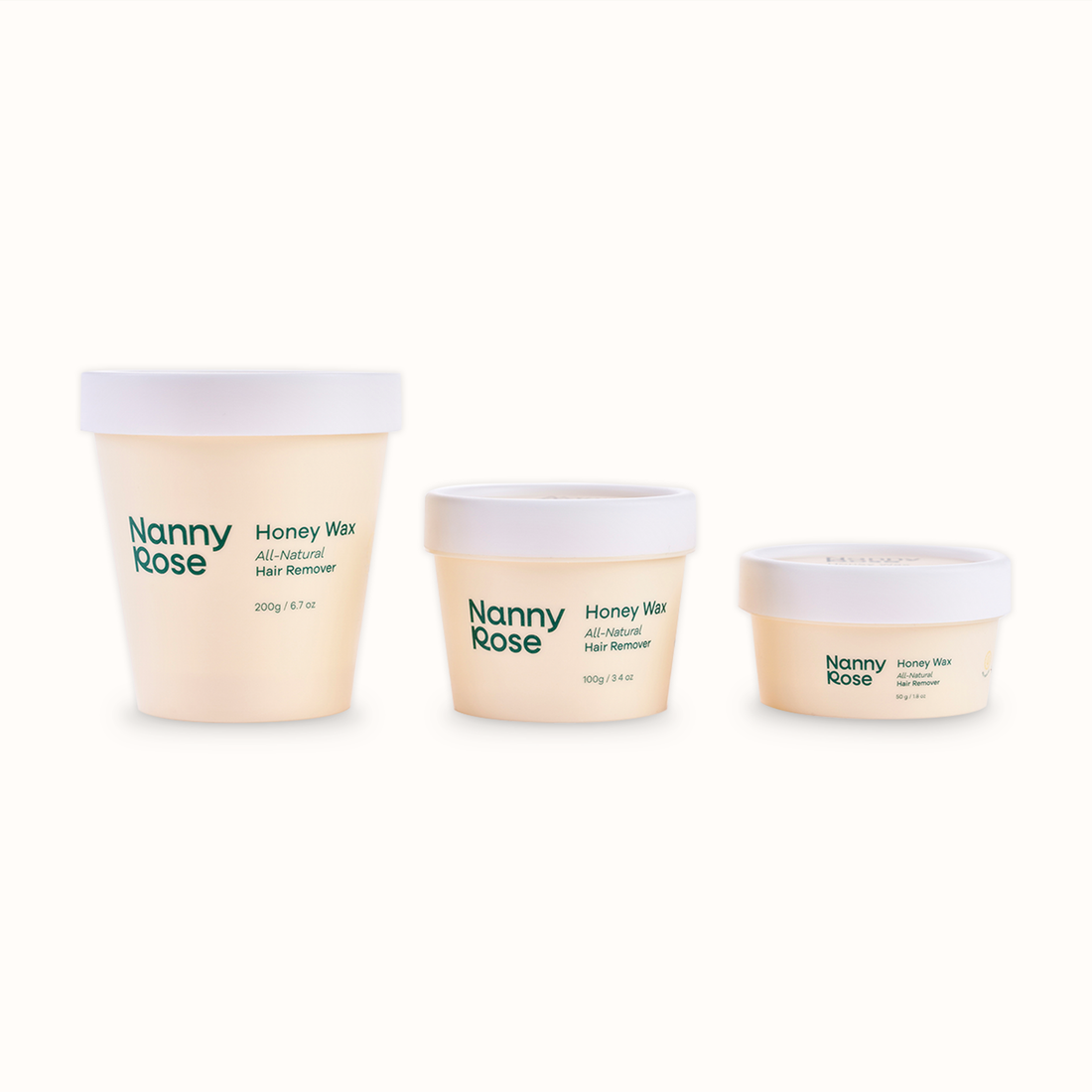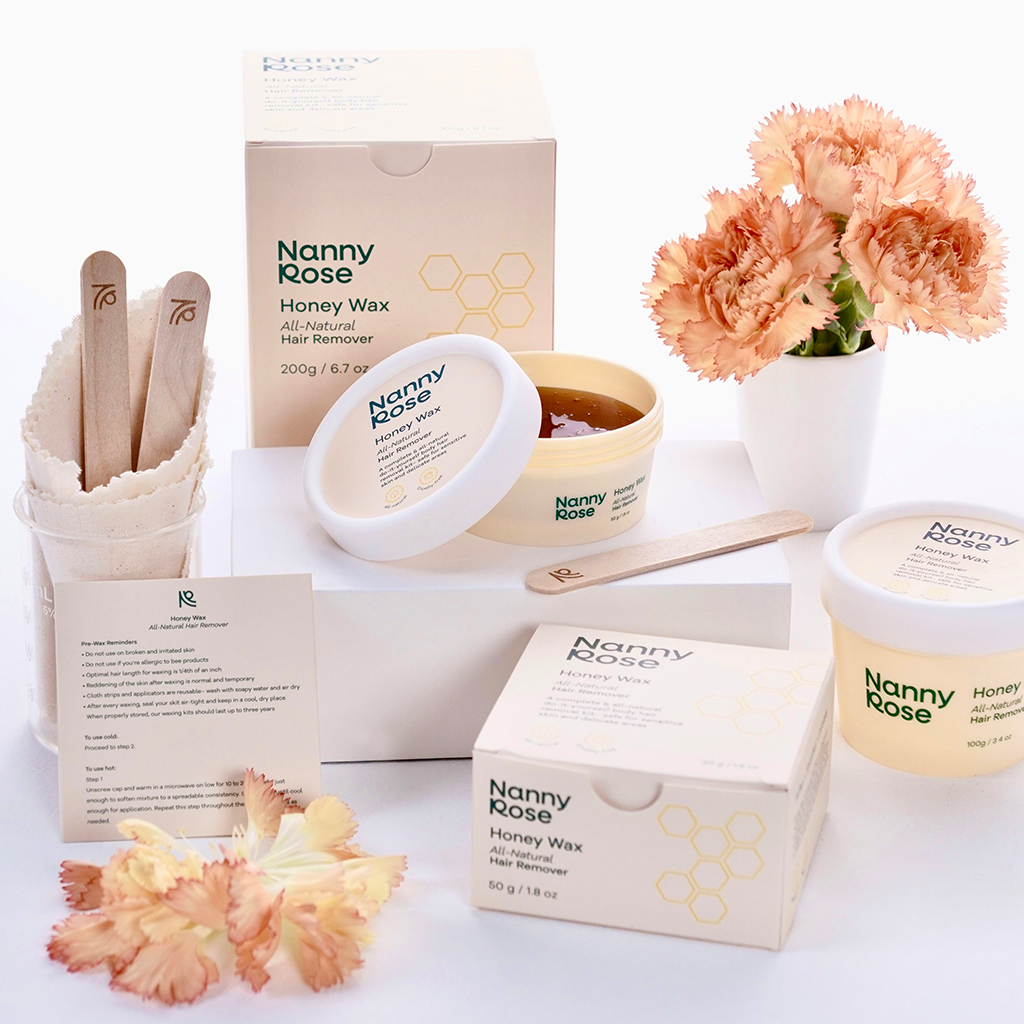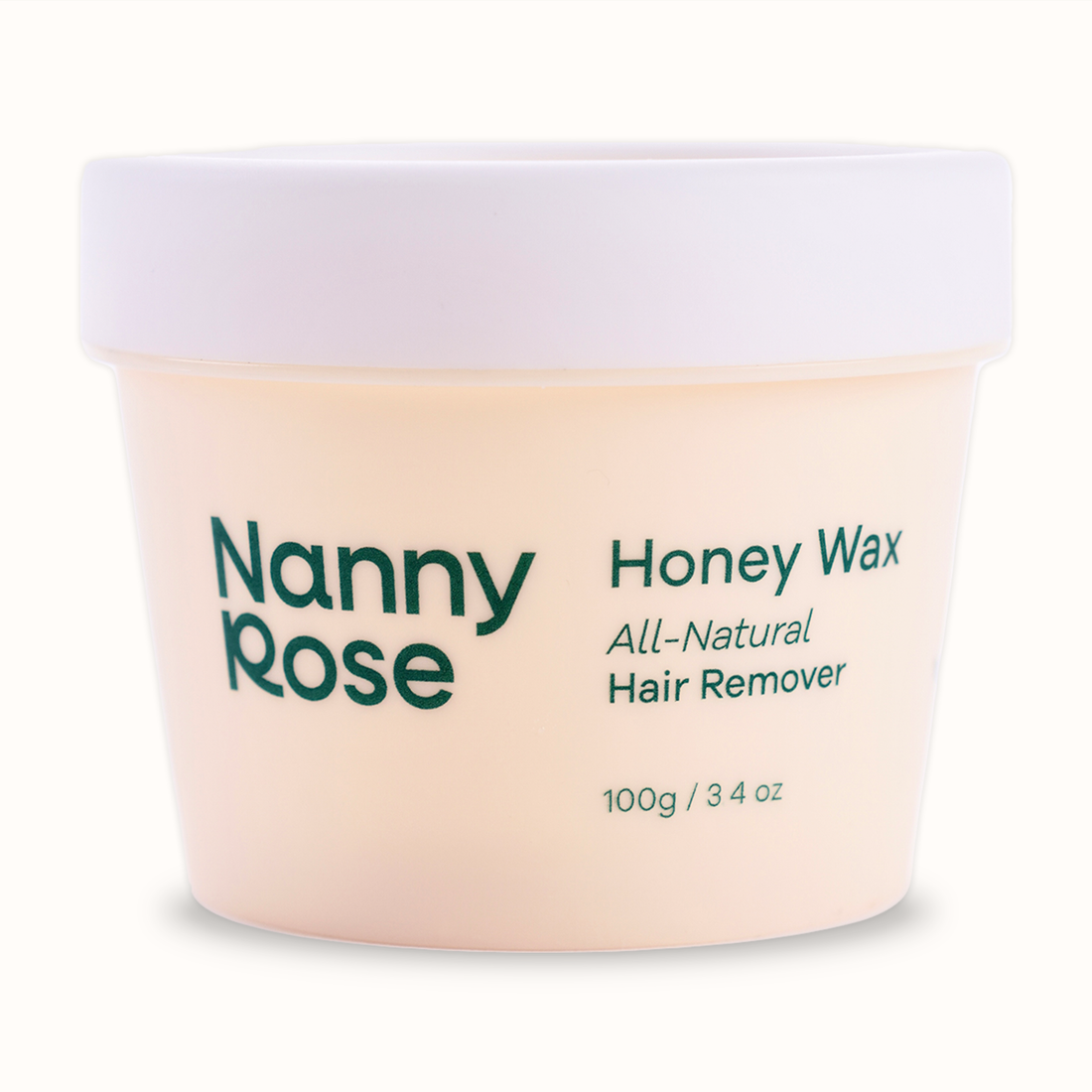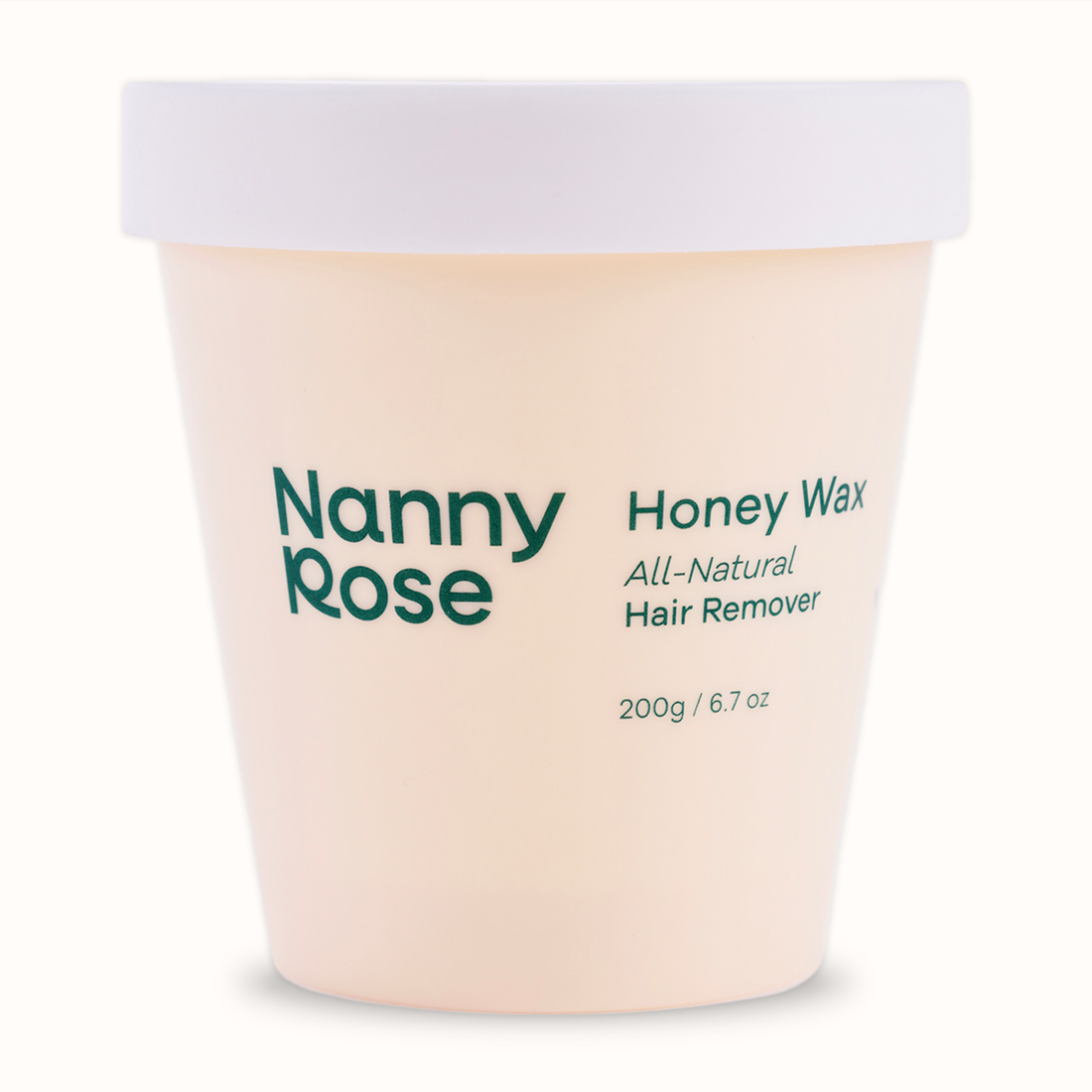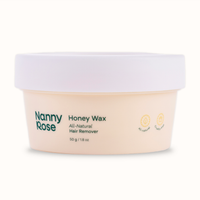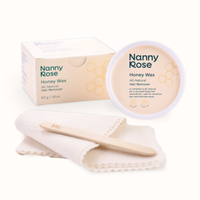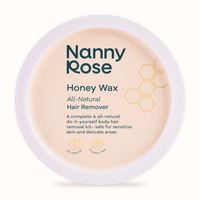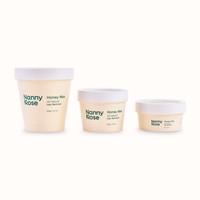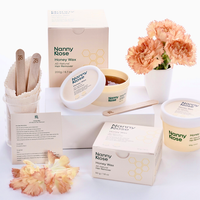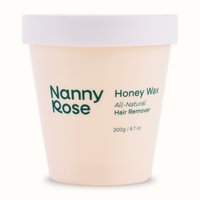 HONEY WAX ALL-NATURAL HAIR REMOVER
Soften  •  Smoothen  •  Exfoliate
Our Honey Wax All-Natural Hair Remover effectively removes hair down to the roots. A complete do-it-yourself hair removal kit that is safe for sensitive skin and delicate areas. Use hot or cold to reveal soft, hair-free skin that lasts up to 4 weeks.
Step 1:
Unscrew cap and warm in a microwave on low for 10 to 20 seconds, just enough to soften mixture to a spreadable consistency. Stir the wax until cool enough for application. Repeat this step throughout the waxing process as needed.

Step 2:
For easier hair removal, prepare the skin by washing the area with soap and water. Make sure skin is clean, dry, and oil-free. Apply a powder to soak up any residual moisture.

Step 3:
Using the applicator, gently smooth a thin layer of wax in the direction of hair growth. Doing so ensures the wax fully adhering to the hair.

Step 4:
Apply a strip over the covered area in the same direction as hair growth. Leave the end clear for pulling. Smooth out any air bubbles.

Step 5:
Against hair growth, swiftly pull the end of the cloth strip in the opposite direction. Repeat steps 3 to 5 as needed.

Step 6:
Use a damp cloth to easily remove any leftover wax residue. Allow skin to rest and pores to close for at least 30 minutes before rinsing completely.
HONEY
Valued throughout history for its moisturizing and healing properties. it is also a natural exfoliator which effectively removes dead skin cells and adds a boost of glow to the skin.

SUGAR
One of the 3 natural ingredients that make up our formulation. Sugar adds hardness to the mixture, allowing for a more stable consistency.

CALAMANSI
A citrus plant native to the Philippines used as part of our formulation for its skin softening and lightening properties. Its acidic properties make it a natural exfoliator - helping get rid of dead skin cells, thereby giving soft, smooth, and glowing skin.

• Complete and easy-to-use kit.
• Effectively removes hair down to the roots.
• Results to soft and smooth skin.

To learn more about the ingredients we love, click here.
Honey Sugar (unrefined and unbleached),
Citrofortunella microcarpa (Calamansi) extract