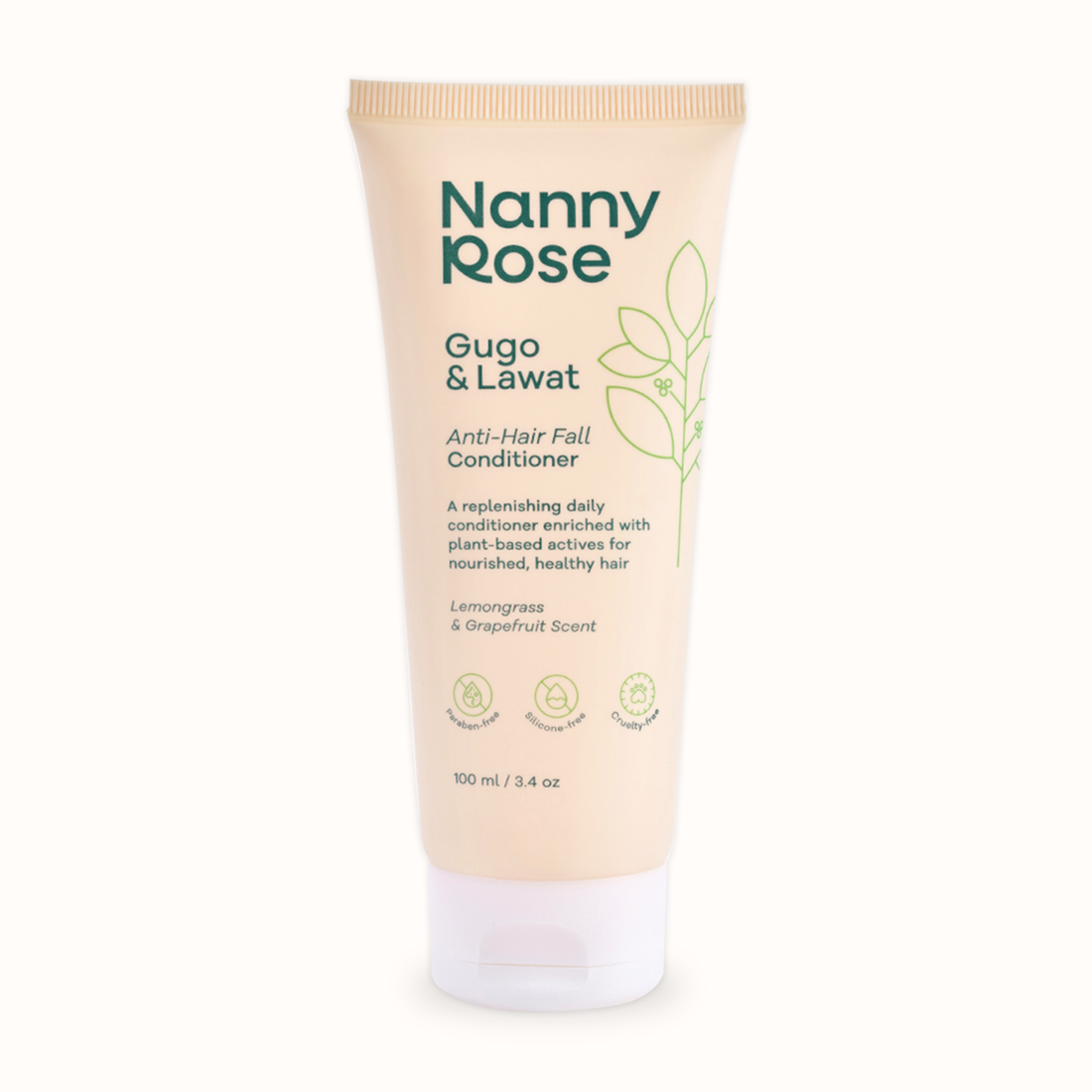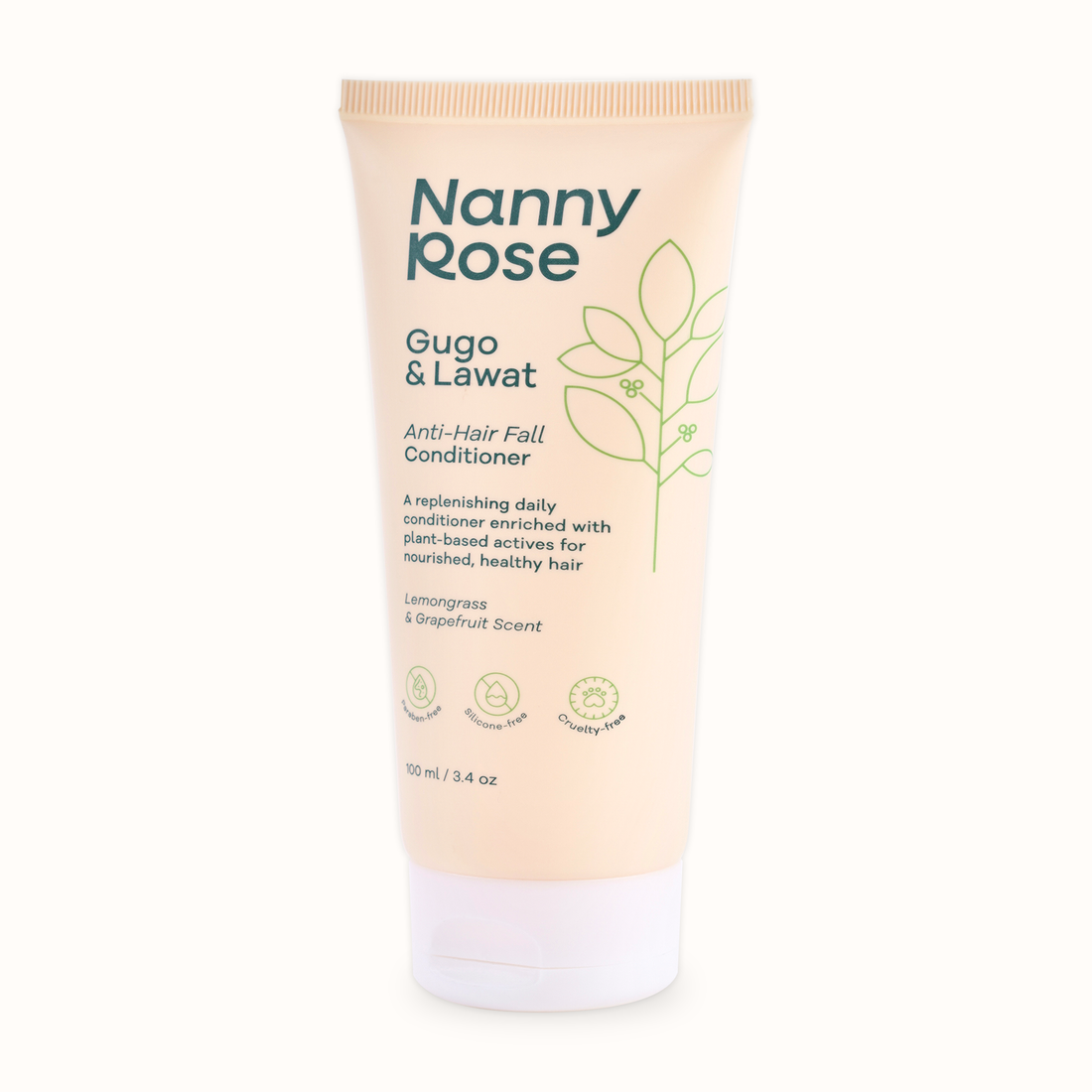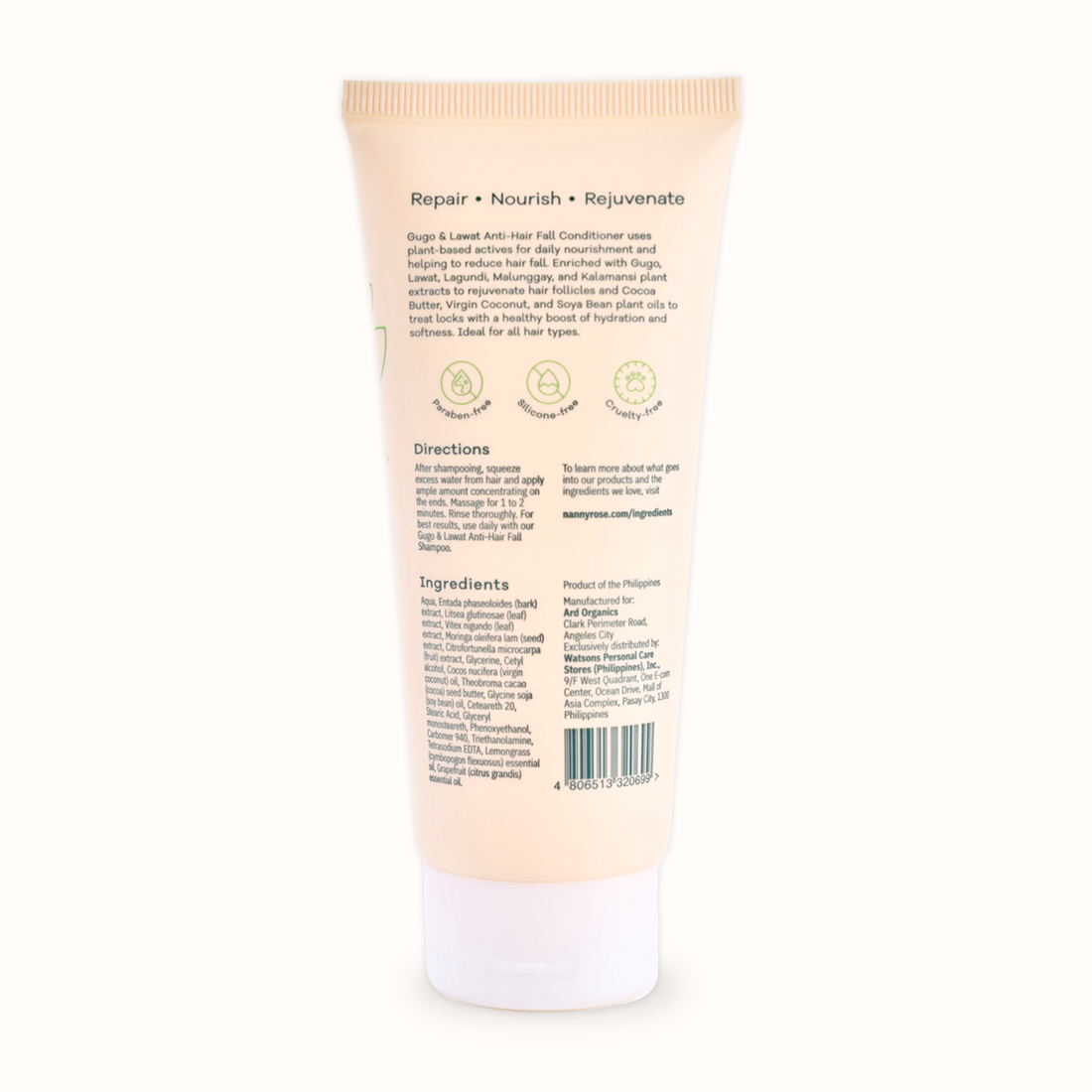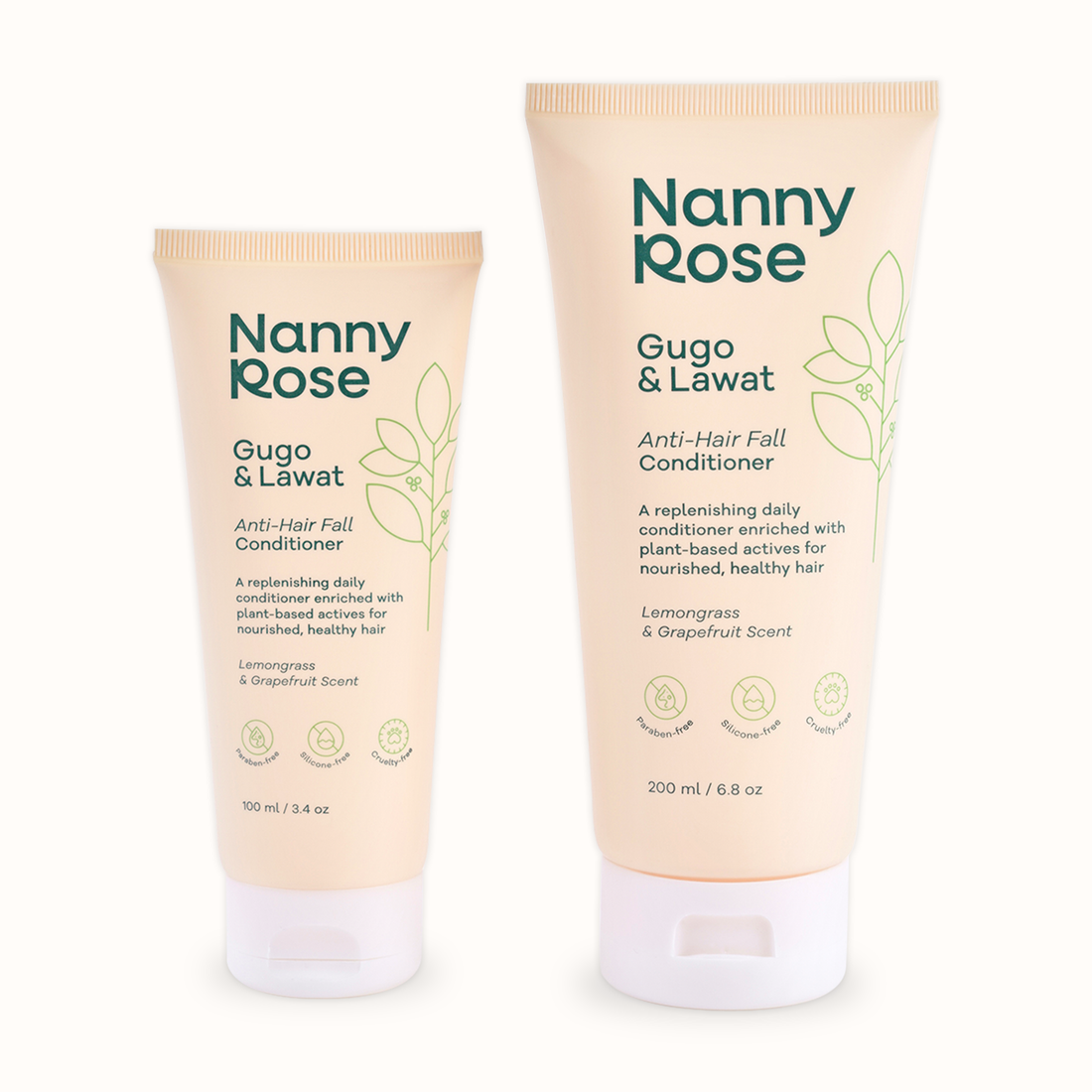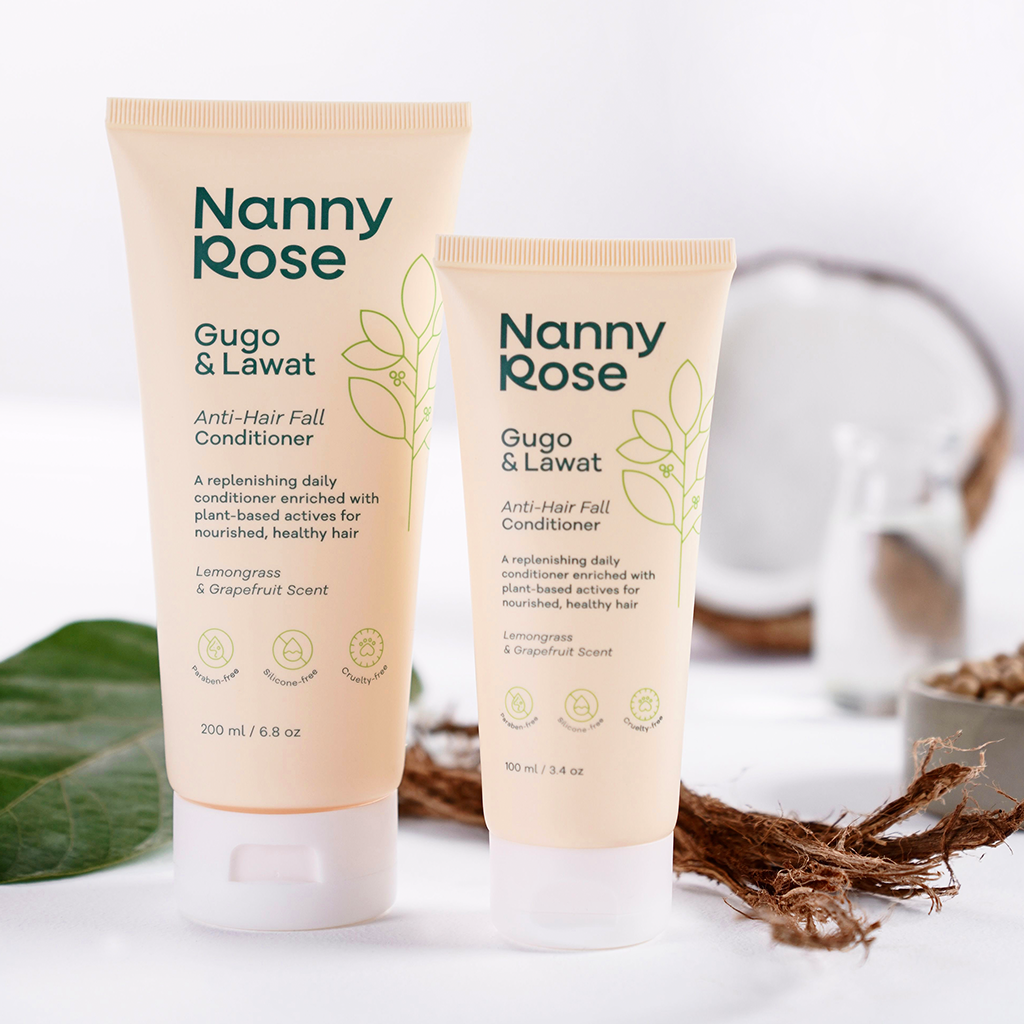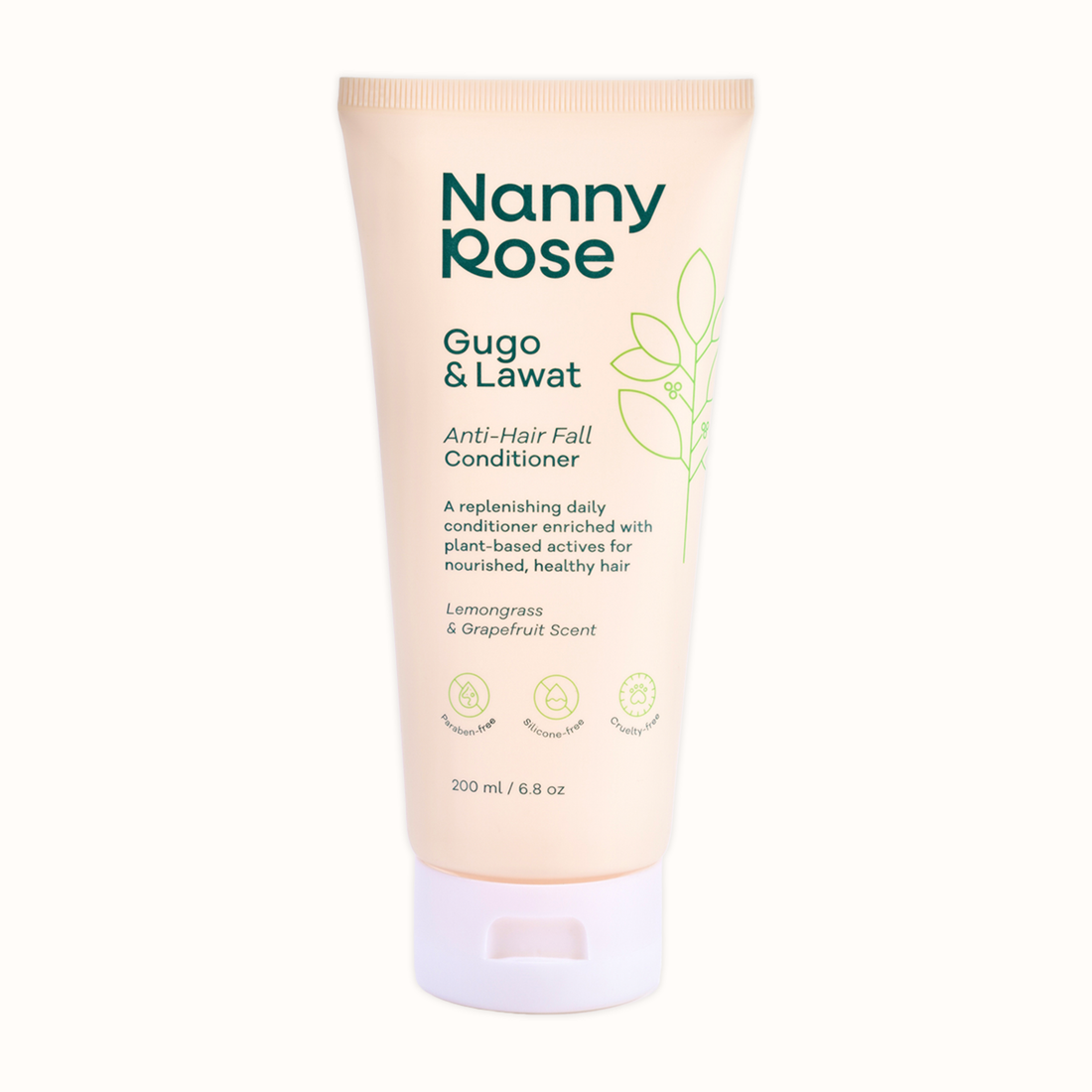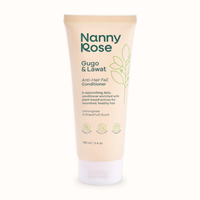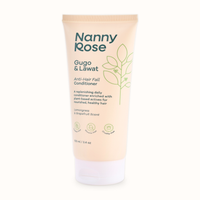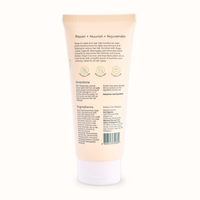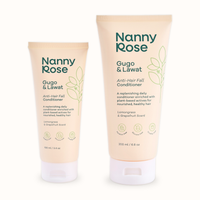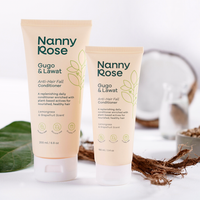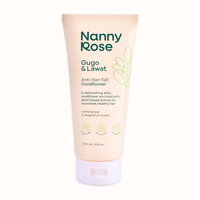 GUGO & LAWAT ANTI-HAIR FALL CONDITIONER
Repair  •  Nourish  •  Rejuvenate
Our Gugo & Lawat Anti-Hair Fall Conditioner uses plant-based actives for daily nourishment, helping to reduce hair fall. Enriched with Gugo, Lawat, Lagundi, Malunggay, and Calamansi plant extracts to rejuvenate hair follicles and Cocoa Butter, Virgin Coconut, and Soya Bean plant oils to treat locks with a healthy boost of hydration and softness. 
Ideal for all hair types.
After shampooing, squeeze excess water from hair and apply ample product, concentrating on the ends. Massage for 1 to 2 minutes. Rinse thoroughly. For best results, use daily with our Gugo & Lawat Anti-Hair Fall Shampoo.
GUGO
A traditional Philippine medicinal plant that rejuvenates hair follicles, allowing for healthy, nourished scalp, with naturally reduced hair fall.

LAWAT
Various extracts from this plant's stem, bark and leaf hold significant anti-aging, anti-oxidant, and anti-bacterial properties. Together with Gugo, it shows to be an effective revitalizer, giving overall healthy hair and scalp.

COCOA BUTTER
Naturally rich in anti-oxidants and fatty acids, cocoa butter helps keep hair soft and deeply conditioned. It repairs hair damage and moisturizes the scalp, preventing dryness and dandruff.

• Formulated to reduce hair fall.
• Contains plant extracts that rejuvenate hair follicles.
• Contains plant oils that give hair a boost of hydration and softness.
To learn more about the ingredients we love, click here.
Aqua, Entada phaseoloides (bark) extract, Litsea glutinosae (leaf) extract, Vitex nigundo (leaf) extract, Moringa oleifera lam (seed) extract, Citrofortunella microcarpa (fruit) extract, Glycerine, Cetyl alcohol, Cocos nucifera (virgin coconut) oil, Theobroma cacao (cocoa) seed butter, Glycine soja (soy bean) oil, Ceteareth 20, Stearic Acid, Glyceryl monosteareth, Phenoxyethanol, Carbomer 940, Triethanolamine, Tetrasodium EDTA, Lemongrass (cymbopogon flexuosus) essential oil, Grapefruit (citrus grandis) essential oil.